React Learning Notes
I created some diagrams that can probably help understand and memorize the React project dev principles.
A Typical React Web App Structure (with Firebase)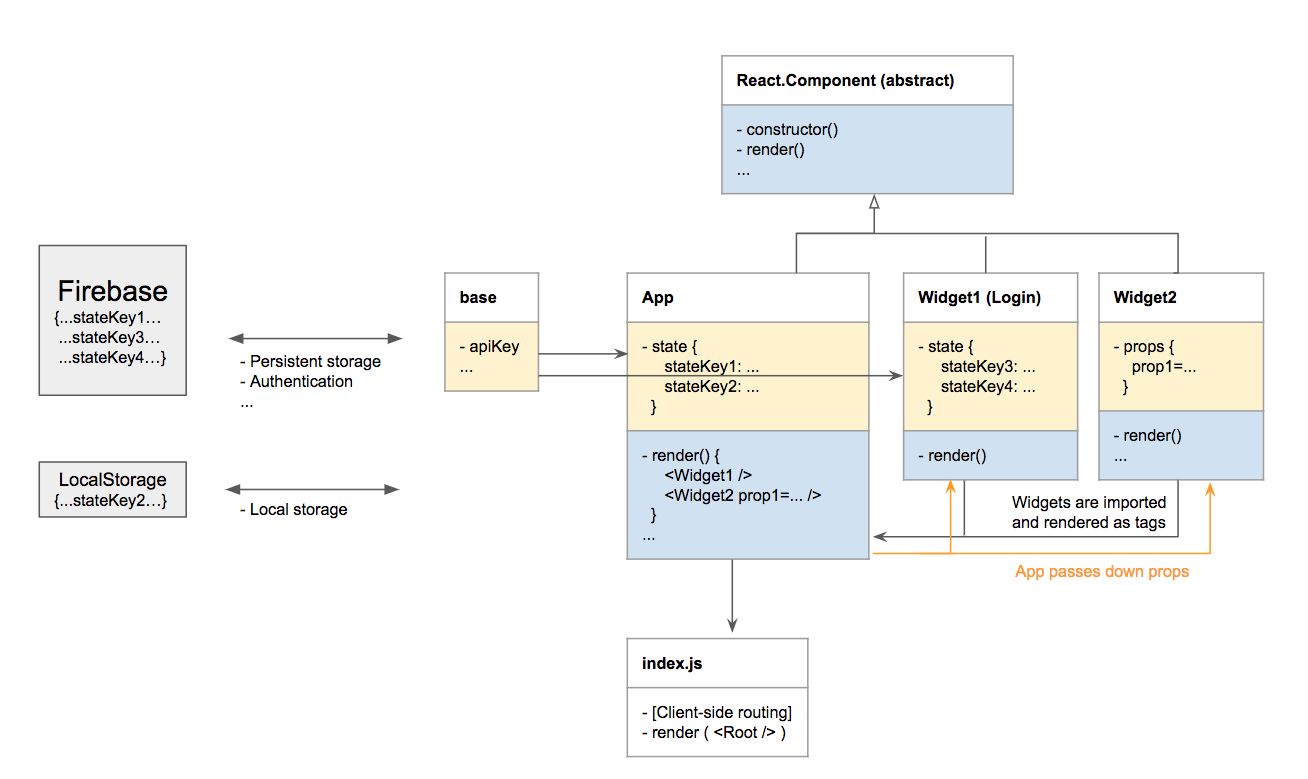 ×
React Component Lifecycle
Pretty good explanation on component lifecycle here. If you are familiar with programming in Unity3D or other game engines, these functions are similar to Start(), Update(), OnDestroy() of a game component.